Smart prolife pregnancy center directors gathered together to break bread, learn together and reflect on ideas shared by experts from across the country. The Advanced Training Institute is a place for in depth and advanced education for pregnancy center directors and teams.
Beyond growing stronger and smarter with fellowship and education, we also had a reason to celebrate. A few weeks ago the Supreme Court decision was shared and the freedom of speech of pregnancy centers (and professional organizations) was supported with a ruling of freedom. Here is a photo of Tom Glessner with NIFLA with several people from the International Life Services Advanced Training Institute celebrating with him on the reunion of his 39th birthday.
Tom is a Freedom of Speech Hero and Champion for Pregnancy Centers!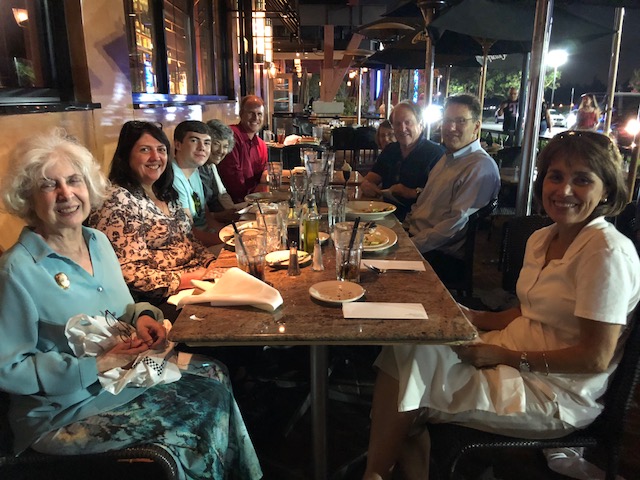 On the left: Joan Batista, Mary Helen Russell, Betty McGuire's grandson Joseph Steiner, Sr. Paula Vandegaer, Jacob Barr
On the right (from the back forward): Sr. Beth Momburg, Tom Glessner, Dan Mansuetto, Susan Duffy
Photo taken by Betty McGuire