I believe the Abortion Pill Reversal process is the best innovation for the pro-life movement since the ultrasound machine. An ultrasound machine allows someone to see inside someone. This is incredible technology! I think the ultrasound machine is awesome! And I think the discovery of the Abortion Pill Reversal process is awesome! The Abortion Pill Reversal process allows someone who has taken the abortion pill to have a window of time to begin the process to attempt to reverse this decision and its effects.
The Abortion Pill Reversal process is awesome because it allows us to have a new opportunity to help women – women who have already started the process to medically abort with an abortion pill. This allows life minded pregnancy centers a new opportunity – a new window of time – a new doorway – a new chance – to reach women in need of loving life-saving help.
I met Doctor Delgado and Nurse Debbie at the International Life Services conference several years ago. I have to admit, that I didn't realize immediately how awesome their ministry and work was at first. In fact, I didn't understand what they were talking about at first. I didn't know what progesterone or mifepristone was. After I heard Dr. Delgado and Nurse Debbie talk about their service it seemed good/interesting at first but it didn't click how incredible it is. Over the next several weeks I began to realize how important their work was and how it will allow all pregnancy centers to reach more women in more scenarios. I quickly became one of their biggest fans. I am very supportive of their work.
I spoke with Debbie with APR today about how their APR website is working and she said, "We are very pleased with the website." She also mentioned that the phone calls have not increased since the new website went up but that may be because abortion clinics are telling people not to call APR.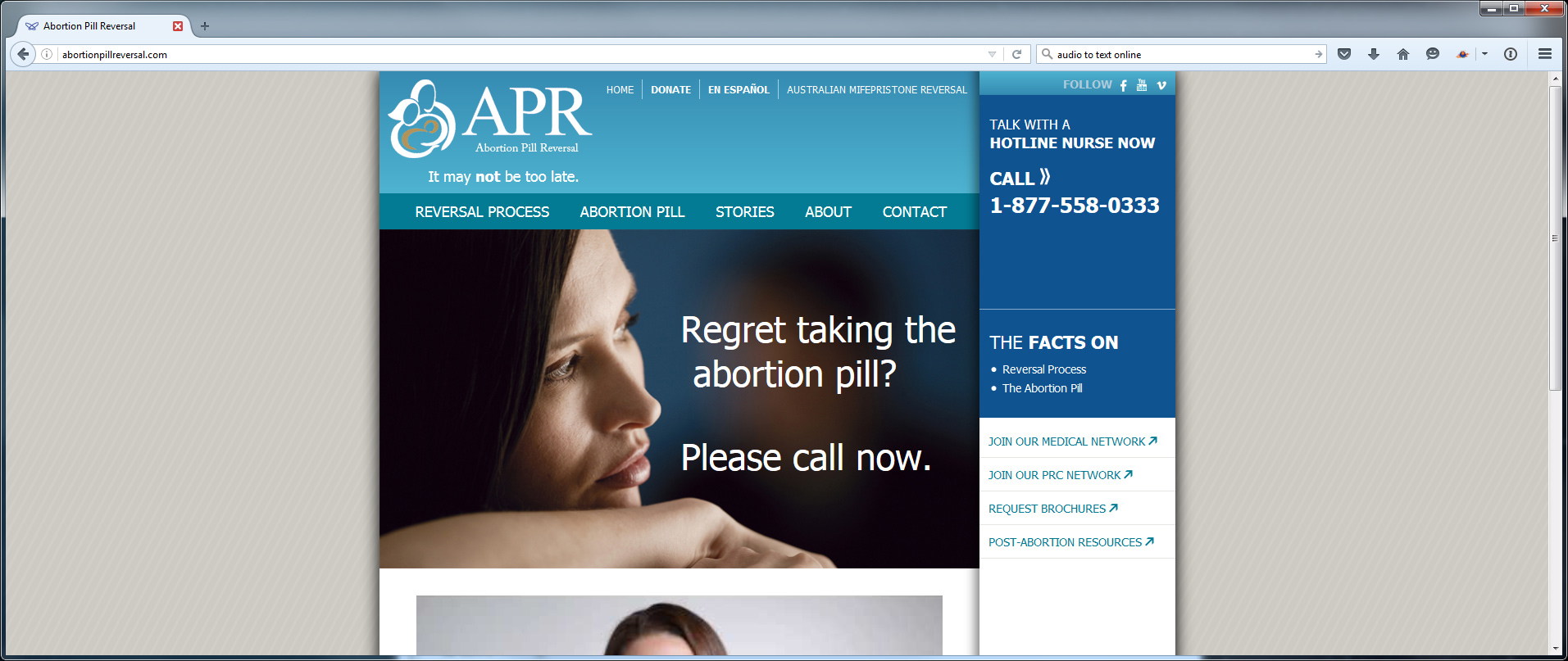 I asked her about the top prayer requests for APR, so I could pray for her team and share her prayer requests on Facebook and our blog and she provided me with 3 very important prayer requests.
Pray that the information about the abortion pill reversal process can be disseminated far and wide so girls will be educated to know their options.
Pray for medical doctors to support the importance of progesterone's use to reverse mifepristone.
Pray for more doctors to hear about APR and sign up so we have a doctor in every city.
You can read more about the Abortion Pill Reversal at abortionpillreversal.com and you can watch Dr. Delgado's most recent webinar.
Author

Jacob Barr
Jacob Barr is the owner and CEO of iRapture.com.
Share your thoughts on this article with Jake here.